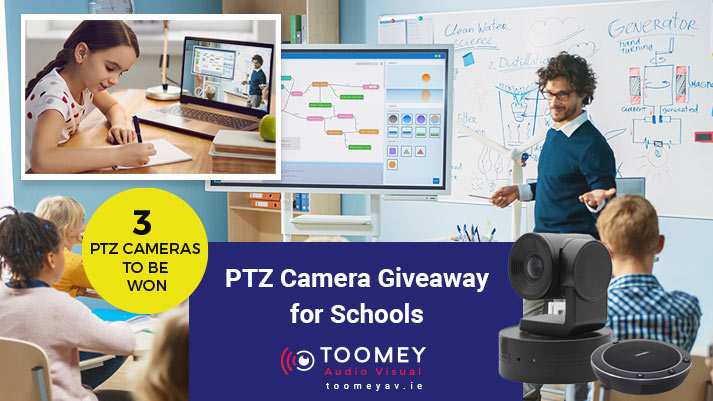 25 Jan

PTZ Camera Giveaway for Schools

How would you like to be in with a chance of winning a stellar camera package for your school? We are offering a Full HD Motorised PTZ camera and audio pod setup for 3 lucky Toomey Audio Visual entrants. Not only will you walk away with this amazing package if you win, but we at Toomey AV will install it for you too. Let's start this new year in style for your school with some brand new, FREE, equipment.
PTZ Cameras – Flexible & Portable
Our PTZ and Audio Pod bundle allows for flexibility and portability. Enhance your video calls with crisp HD image quality. If your school is distance learning, running online events, presentations, lessons or ceremonies you can be in control with the press of a button from anywhere in the room. You can use this versatile camera in variety of ways.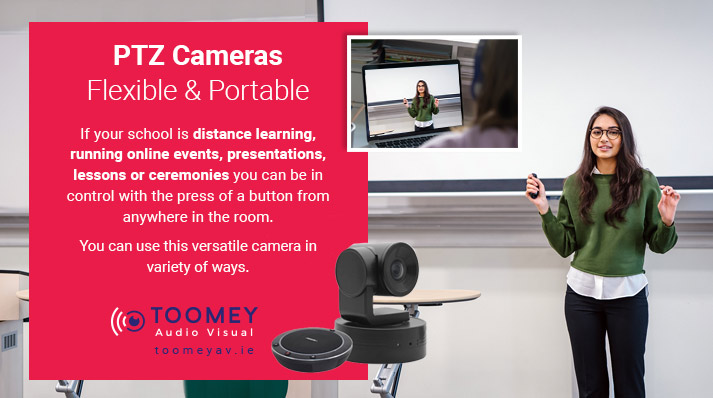 Compatible With All Video Platforms
The device runs directly from its USB port. This connects the video, power supply and communication abilities. With 10x zoom and 87° super wide angle you'll catch everything you need for your lesson. The sound on the pod is exceptional with noise suppression software and deep echo cancellation. This system works over USB and is compatible with all video platforms.
Stream Classes Easily
More and more schools have opted for video equipment to stream lessons to students at home through isolation or shutdowns. With our PTZ camera and audio package you won't have to halt lessons or have students miss chunks of the curriculum. Just stream using your preferred video platform and away you go.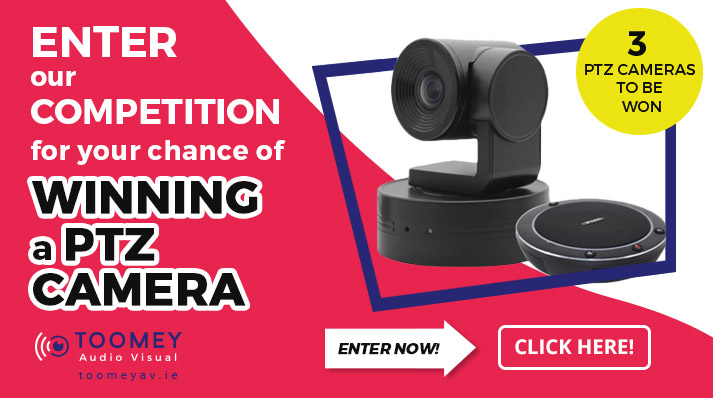 Enter Now
What are you waiting for? Start this new year off with a bang and bag your school some top of the line equipment and enter our 2022 draw If you would like to have a chance of your school winning this great prize then all you need to do is ENTER ONLINE. We have 3 of these PTZ camera & audio packages available for 3 lucky winners – will you be one of them?
Competition open to every school in the Republic of Ireland. T&C's apply. If you've any questions please contact us.