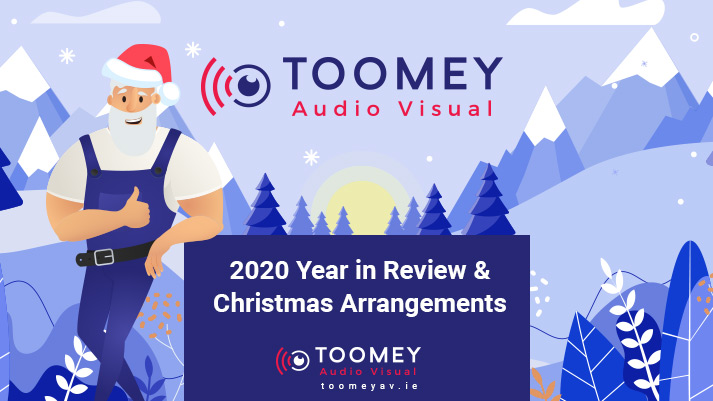 22 Dec

2020 Year in Review & Christmas Arrangements

With COVID-19 still affecting the country in so many and varied ways, the State of the Industry in 2021 may be the most important to date. Many AV integrators have felt the effects of COVID-19, and it has certainly been a difficult time for the industry. However, we've also found ourselves moving in new and exciting directions with the latest technology like the Yealink Videobar and wireless casting solutions in order to combat COVID-19 and keep businesses steady through the uncertainty of 2020.
2021 – An Important Year
2021 is an important year. Recovery from COVID-19 is on the horizon, and AV integrators are poised to be at the centre of the evolving classroom. Communication and collaboration technology is more important than ever, and integrators like Toomey AV are installing that technology and ensuring it works for our customers' specific needs.
If this year has taught us anything it's that looking into the crystal ball and predicting future trends can be tricky and 2020 was a curveball none of us could have anticipated. The education sector has been one of the most hard hit this year.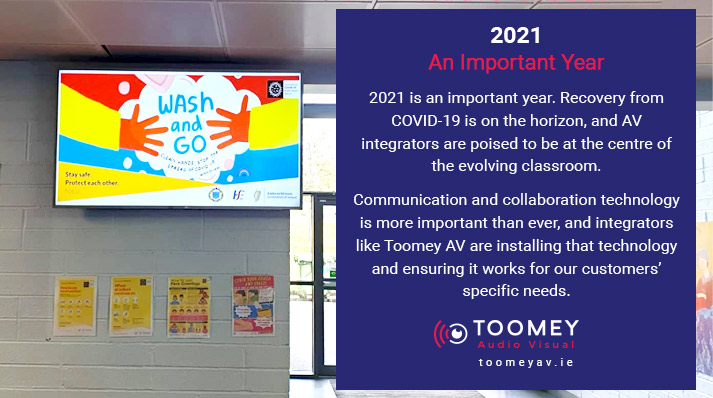 Adapting to Remote Teaching
This disruption has led to teachers having to adapt to a completely new and alien method of remote teaching. This change stimulated some incredible innovations in remote learning and classrooms, but it highlighted some major issues and subsequent areas for growth and development. Another issue was one of training, as it became apparent that many teachers were having to adapt to remote education without the appropriate levels of prior knowledge and training. A major change is coming at every level of the education market.
Sourcing The Leading Brands
Toomey Audio Visual will continue to be at the front of this change striving to source, adapt and supply industry leading brands coupled with unparalleled industry expertise. We look forward to chatting with you in the New Year.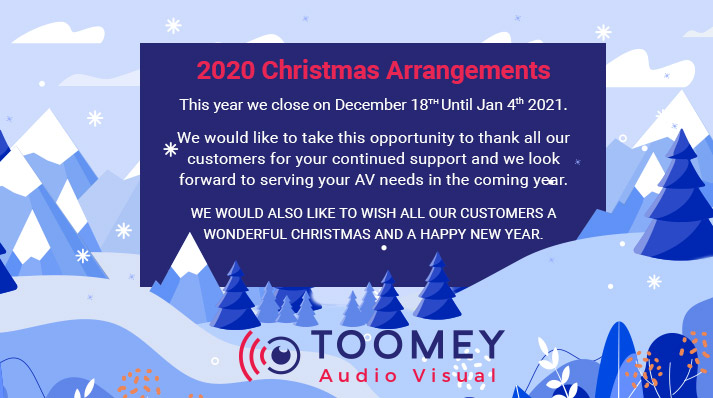 2020 Christmas Arrangements
This year we close on December 18th Until Jan 4th 2021. We would like to take this opportunity to thank all our customers for your continued support and we look forward to serving your AV needs in the coming year. We would also like to wish all our customers a wonderful Christmas and a Happy New Year.