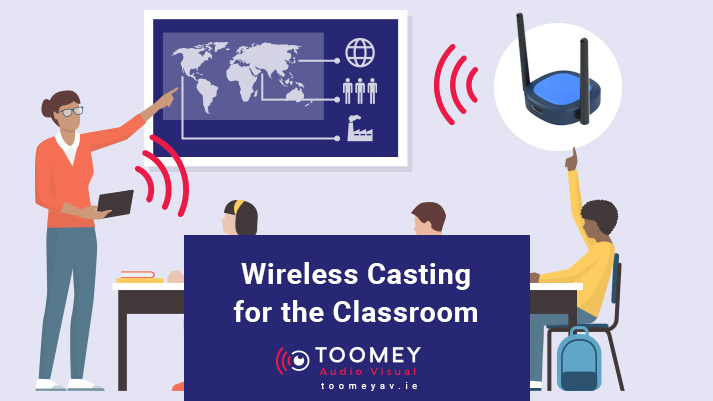 03 Nov

Wireless Casting for the Classroom

How would you like a smart interactive learning experience in your classroom which is cable free? If you have a PC, laptop, iPad or Android device then you can wirelessly cast to any projector that features a HDMI port. A cost effective way to bring your classroom in to the modern technological age if you're hesitant on interactive flatscreens.
Wireless Casting for Apple Products
If your class is working with Apple products then we can supply Apple TV which you can connect to your projector and wirelessly cast anything your lesson needs to the screen. You can show videos, display power point presentations, tutorials, or go online for any number of activities.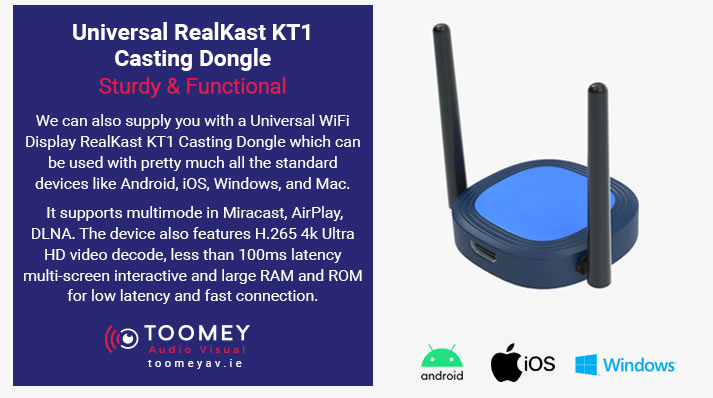 Universal RealKast KT1 Casting Dongle – Sturdy & Functional
Not only can we help with Apple TV, but we can also supply you with a Universal WiFi Display RealKast KT1 Casting Dongle. Which can be used with pretty much all the standard devices like Android, iOS, Windows, and Mac. It supports multimode in Miracast, AirPlay, DLNA. The device also features H.265 4k Ultra HD video decode, less than 100ms latency multi-screen interactive and large RAM and ROM for low latency and fast connection.
The built-in dualband WiFi module supports 2.4GHz and 5GHz to avoid radio interference for better and more stable wireless display performance. With up to 600Mbps data transfer rate with WiFi direct capability and strong anti-jamming capability this really is a sturdy, functional device which can transform your classroom.
Promote Active Learning in Your Classroom
In a research paper, Active Learning in Higher Education, published in 2013 it was found that
"All the students who used screencasts found them to be useful in their learning stating that these resources had enabled them to improve their understanding of the learning material. The students cited being able to watch them several times and make additional notes among some of the benefits of these resources."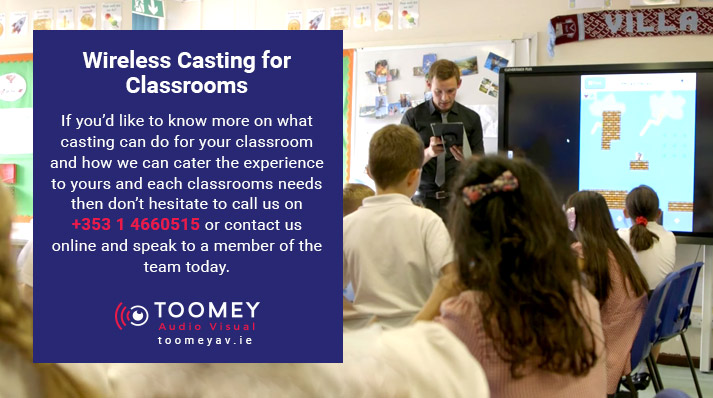 Wireless Casting for Classrooms
If you'd like to know more on what casting can do for your classroom and how we can cater the experience to yours and each classrooms needs then don't hesitate to call us on +353 1 4660515 or contact us online and speak to a member of the team today. We have a dedicated team, with 50+ years of experience, that are eager to guide you through every step of the process.