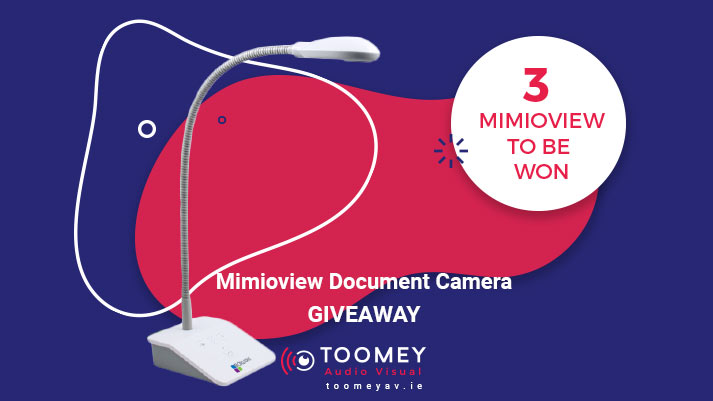 06 Apr

Mimioview Document Camera Giveaway (+ PTZ Camera Competition Winners!)

Spring has well and truly sprung now and with it we know who has won our last giveaway for PTZ Cameras! Before we give you the details about the next competition it's time to let you know who has won.

And so, the congrats and a PTZ camera are on their way to:
Maeve from Our Lady of Mercy NS in Bantry
Eadaoin from Naas Community College
Natasha from Ériu Community College, Clonsilla
We hope you'll enjoy the new cameras!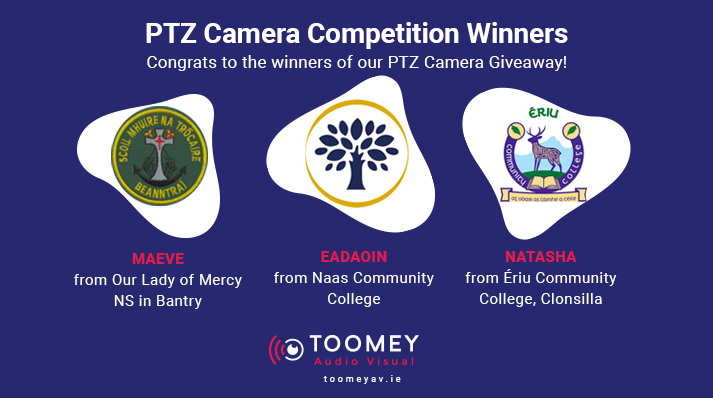 Mimioview Document Camera
The Mimioview Document Camera gives you a 4K ultra-high definition pictures and live video that will engage your students. The camera allows you to create dynamic lessons to make keep your students focused. And, the best thing about the Mimioview is that it's a plug and play setup – just take the document camera out of the box, attach one single cord, and then you're ready to go!
3 Mimioview Document Cameras To Be Won
3 Lucky winners will win a Full HD MimioView 350U Visualiser for their classroom, worth €345. Entering is simple and can be done online. You have until the 27th of May to enter and we'll announce the winners shortly after that.
Mimioview Document Camera Features
These cameras can help jazz up any lesson and are packed with user friendly features such as:
Only one USB port needed for both power and data.
Autofocus with the push of just one button.
Can capture both dimensional objects and flat documents.
Save work by easily annotating images and creating files to use over and over.

Congratulations and Good Luck!

So, would like to once again say congratulations to our 3 winners of the PTZ Cameras and good luck to those of you who enter the draw for the Mimioview Document Cameras. As the saying goes, if you're not in you can't win so make sure you enter now! And, if you've any questions about any of our product range feel free to contact us.