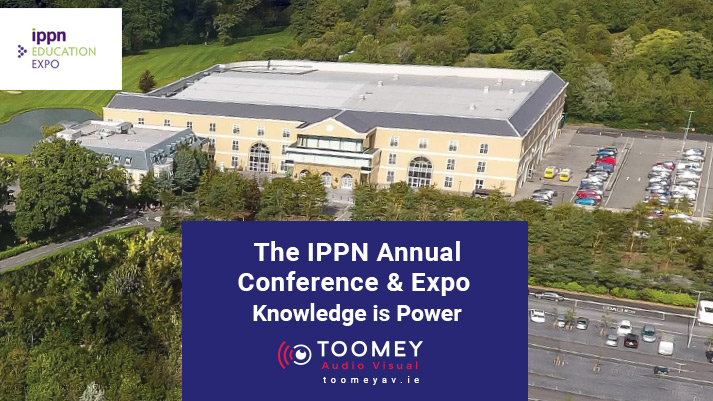 13 Jan

The IPPN Annual Conference and Expo – Knowledge is Power

Yes, it's that time of year again. The IPPN conference and expo is happening in Dublin on Thursday 23rd and Friday 24th of January and as usual we'll be exhibiting some of our finest wares and leading ICT for schools products. So, cast off those New Year's blues and come visit us at stand K9. We promise that you won't be disappointed.
Improving the Experience of Teachers and Students
Every year we look forward to the IPPN Conference and it is not just because we get to show off our gear. The IPPN is about meeting people who are in this business for more than just profit. People who share the same vision and values as us. It's about networking with people who take pride in being a part of the constant push to improve the experience of teachers and learners in primary schools across the country.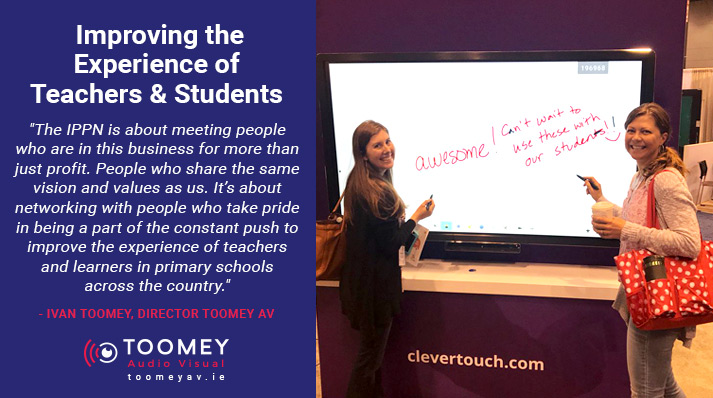 IPPN – Supporting Primary School Principals
Before we go any further, let's refresh ourselves as to the purpose of the IPPN and the importance of the conference for schools. IPPN stands for the Irish Primary Principal's Network. It is a professional body for primary school leaders – an independent, not-for-profit voluntary association that is recognised by the Minister for Education as an official education partner. Its purpose is to support primary school principals and vice principals and represent their views at a national level. The importance of the conference and expo for primary schools cannot be overestimated. Like any conference, the key activity is the dispersal and exchange of knowledge. Knowledge is power and the stated goal of the IPPN is to empower leaders of primary schools across the 26 counties.
SMART Passport Stamps
To also celebrate the IPPN conference we are going to run a special passport giveaway competition this you. You just need to make sure you visit us at our booth at K9, get a passport stamp and then you'll be in with a chance of winning a 43 inch SMART TV!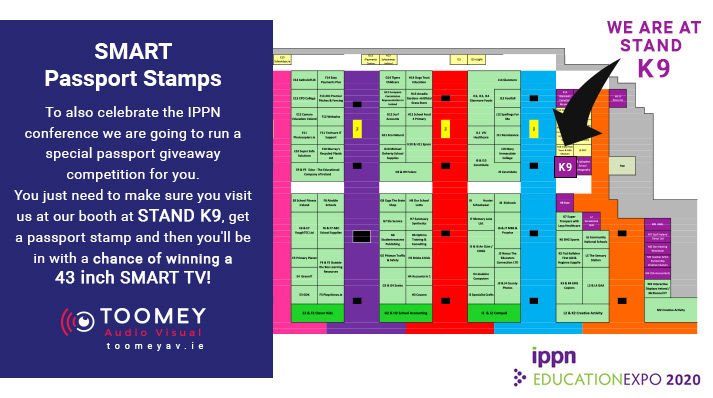 If You Are A Primary School Leader
So, if you are a primary school leader and you want to find out about how you can improve the experiences of your teachers and pupils, we would urge you to attend the IPPN Annual Conference. It's all happening at the Citywest Hotel and Convention Centre on the 23rd and 24th of January. Here at ToomeyAV, we are excited by the prospect of meeting face to face the people we are in this game for. It really is the highlight of the year for us. So, come and say hello to us at stand K9 and find out how you and your school can benefit from ICT.
Make sure you don't miss out on future blog posts by joining our mailing list now!