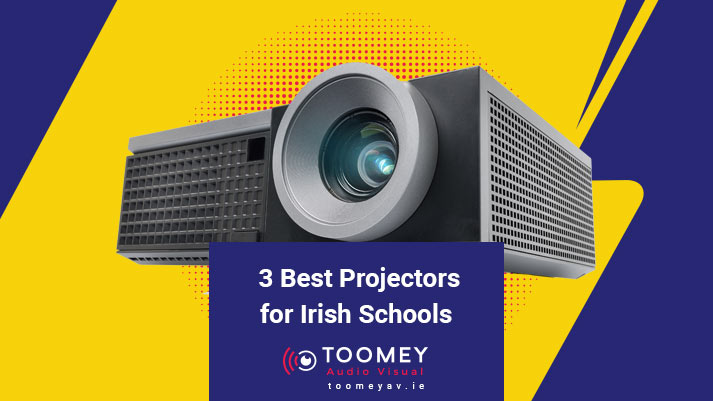 23 Jun

3 Best Projectors for Irish Schools

As the winner of the EPSON Projector Dealer Ireland Award we feel we're in a good position to recommend the ideal projector for a variety of budgets. No matter your needs we're happy to give our Top 3 projectors we think are suitable for all budgets and requirements.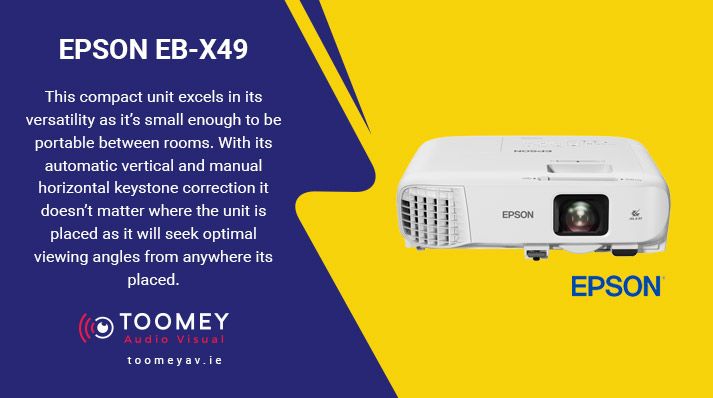 3. EPSON EB-X49
This compact unit excels in its versatility as it's small enough to be portable between rooms. With its automatic vertical and manual horizontal keystone correction it doesn't matter where the unit is placed as it will seek optimal viewing angles from anywhere its placed. With a high contrast ratio of 16,000:1 and 3,600-lumen performance the visual execution of this unit is astonishing, even in well lit rooms. It also boasts 12000 hours of projector lamp life when used in eco mode. The display can also reach up to 300" and it comes with a 5W speaker so there's no need for additional speakers.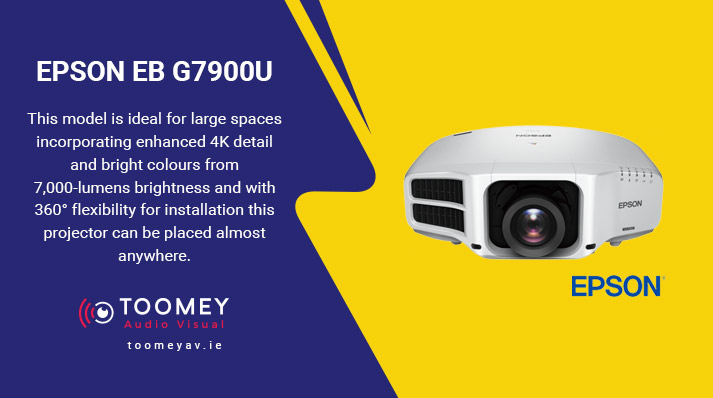 2. EPSON EB G7900U
This model is ideal for large spaces. Incorporating enhanced 4K detail and bright colours from 7,000-lumens brightness, 3LCD technology, superior white balance, better colour matching. Also included are a range of lens options including optional short-throw (UST) lens, with a vertical and horizontal lens shift. And with 360° flexibility for installation this projector can be placed almost anywhere. Aspect ratio, image position, focus and zoom settings are automatically saved. It's also easy to change settings if and when needed. The unit can also be integrated with multiple systems as it comes with inputs include HDMI, HDBaseT, DVI-D and component video. Modes are also interchangeable without having to change bulbs.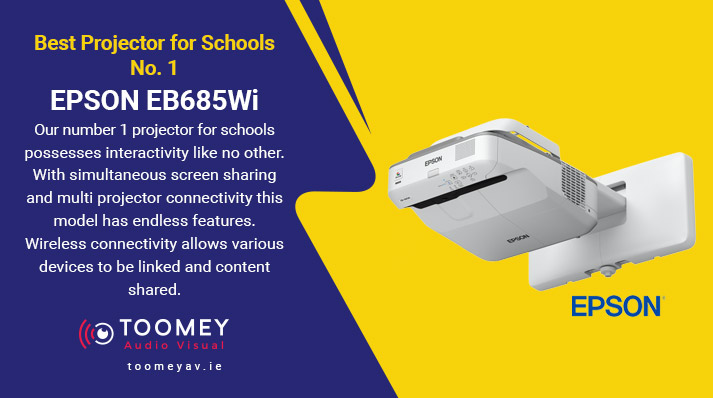 Best Projector for Schools – 1. EPSON EB685Wi
Our number 1 projector for schools possesses interactivity like no other. With simultaneous screen sharing and multi projector connectivity this model has endless features. Wireless connectivity allows various devices to be linked and content shared. EPSONS 3LCD technology allows for crisp images with bright whites and colours which are three times brighter than competitors. With the dual pen 2 people can use the projector at once with the split screen functionality. Multiple connections including HDMI, composite and VGA also allows multiple inputs from a variety of sources.
Best Projectors for Irish Schools
Those are our Top 3 picks for long lasting and budget friendly projectors. There is so much more to these models and seeing them running in real time will prove their worth instantly. If you would like more information then please give our dedicated team a call on 01 4660515 or contact us online to speak to a member of the projection team today!