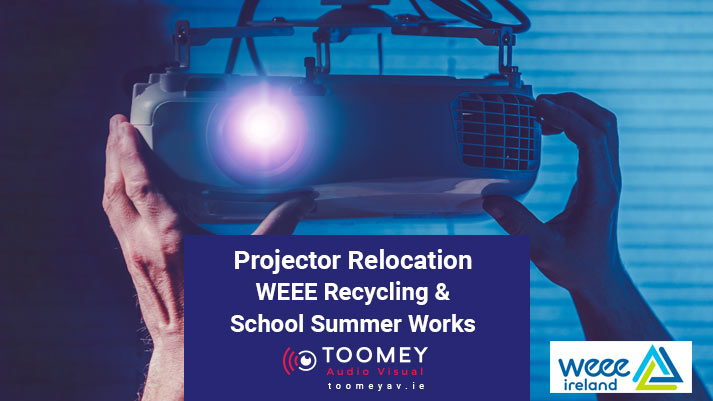 07 Jul

Projector Relocation, WEEE Recycling & School Summer Works

As lockdowns worldwide have slowly eased and schools have got back to normality we find ourselves getting closer to the end of the school year as summer approaches fast. Even so, we can't rest on our laurels. We at Toomey offer a service to schools to make the most of the summer months for av maintenance, replacement and renovation so your school is ready for to tackle the new school year.
Importance of AV Maintenance
For equipment to have a lengthy life span as well as remaining cost effective it is imperative all equipment is well maintained. Not only does this save money in the long term but in the short term it allows for the smooth running of lessons so education isn't interrupted. If your equipment is no longer up to the job or your school would like to enhance lessons for pupils then we can of course dispose of your old equipment conscientiously as a reputable WEEE vendor.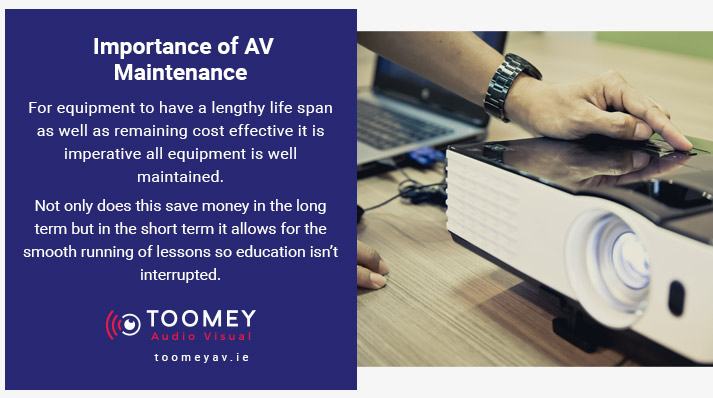 WEEE Recycling Scheme
The WEEE Recycling scheme is vital to ensure what could be hazardous electrics if disposed of incorrectly. We take this job extremely serious as not only can it harmfully impact the environment but it impacts each and every one of us in society. Vendors must be of a highly reputable standing or they face fines. So it is vital you seek the services of a reputable company to dispose of your old electrical equipment in the safest manner.
Summer School Upgrades
If your aim is to upgrade and install new equipment then the summer months are the ideal time to fit out your school as not to disturb students lessons. We offer a bespoke service which will work with each school individually to supply the very best plan for their needs be it for a one off projector or a full school hall AV system. Also, if you're happy with your schools current technology setup but are not happy with its placement we can help with the relocation of your projectors or screens to get a fully optimal result.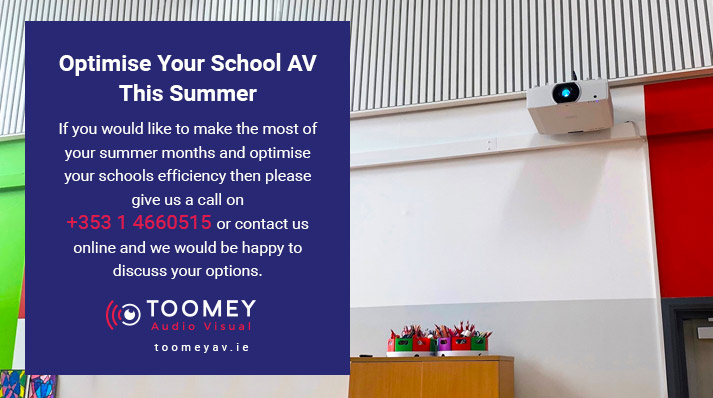 Optimise Your School AV This Summer
As mentioned, it is extremely vital for the WEE Recycling scheme that you deal with a reliable company to ensure you fully comply with the governments regulations on the matter. If you would like to make the most of your summer months and optimise your schools efficiency then please give us a call on 01 4660515 or contact us online and we would be happy to discuss your options.