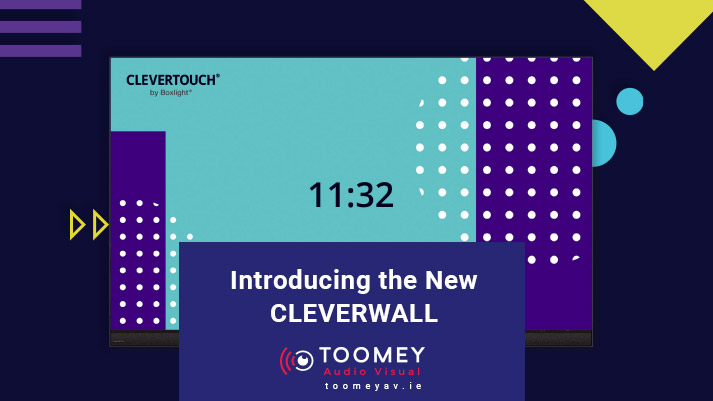 25 May

Introducing the New CLEVERWALL

When school AV contracts are awarded to builders and electrical contractors alike, they turn to us, Toomey Audio Visual Ltd, for expert AV consultancy and confidence that our team will delivery on performance, specification and budget.
Introducing the All in One CLEVERWALL
Clevertouch Technologies CLEVERWALL is a state-of-the-art All-in-one Intelligent LED Display. Enrich your visitor and student experience with superior picture quality, audio and world-class reliability. Stunning LED display, with built in speakers and processor, CleverWall is the future of LED Videowalls. Ideal for atrium's, auditoriums, and large spaces, the CLEVERWALL Led Display will outshine the brightest sunlight and deliver stunning image quality whether for presentations or day to day digital signage applications.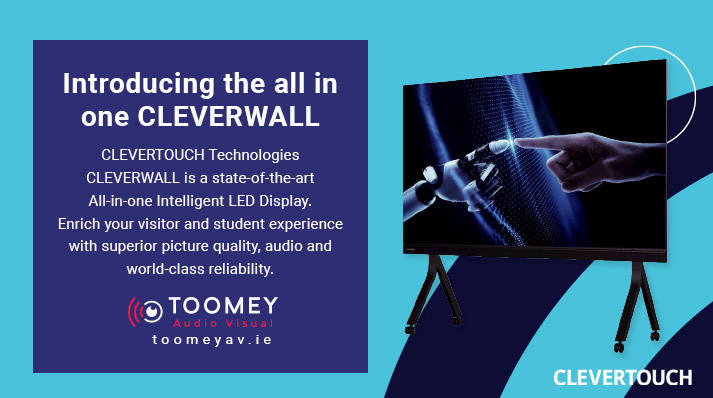 CLEVERWALL Specs
High performance, commercial grade, direct view LED displays with pixel pitches from 1.2mm to 2.4mm and sizes to fit any environment. Cleverwall is a simple plug and play system with one button to turn on/off. The integrated design includes Android, wireless casting and integrated audio system. The CLEVERWALL can be wall mounted or is also available on a floor stand up to 165"
CLEVERWALL Installation
Our expert installation team have vast experience installing LED solutions and ensure a top quality commission every time. We liaise directly with schools, architects, M&E consultants and relevant onsite contractors to ensure a seamless integration. We have a range of AV solutions available for high brightness areas.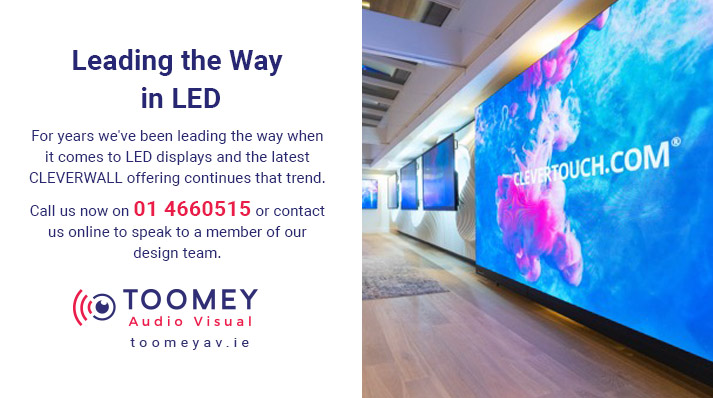 Leading the Way in LED
For years we've been leading the way when it comes to LED displays and the latest CLEVERWALL offering continues that trend. Call us now on 01 4660515 or contact us online to speak to a member of our design team.
Download CleverWall Brochure.