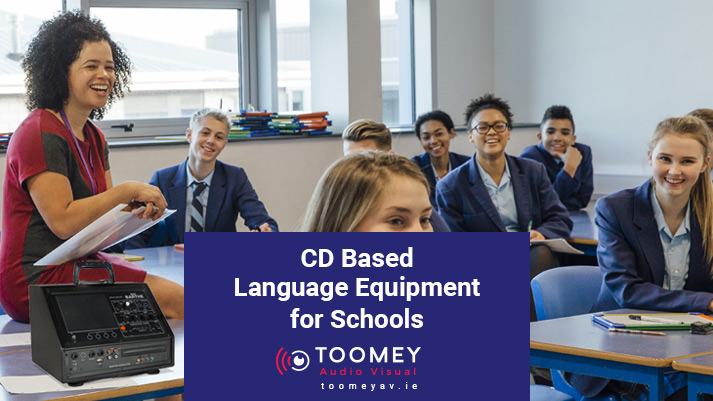 11 Nov

CD Based Language Equipment for Schools

Do your teachers struggle to get the whole class to focus during language lessons? Are they often raising their voice for the class to hear them? We have a range of Barthe language equipment that will put a stop to those hurdles.
Robust Language Equipment for Classrooms
Some off the shelf CD systems aren't expected to meet the robustness required for daily use in a rambunctious classroom. With our Barthe range they are specifically designed to withstand relentless use. They feature an outward facing speaker so your audience will hear exactly what you want them to hear without impediment. Multiple headphone jacks are included along with CD player and MP3 connectivity. The AC606 range also has recording capability.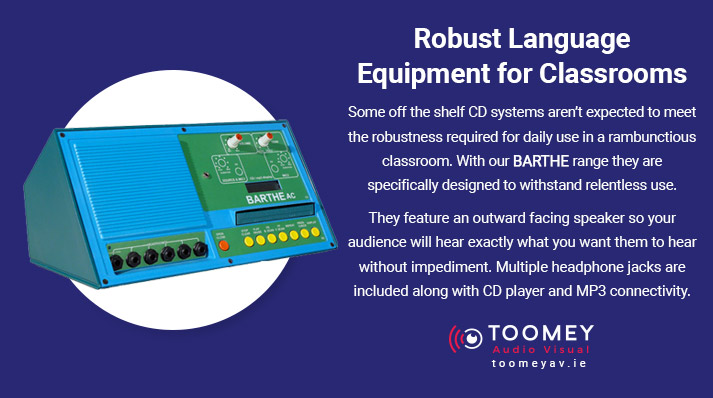 Lightweight and Long Lasting
Not only are these Barthe systems robust but they're lightweight allowing ease of transport to any part of your school. Each system is also easily maintained each year, which is a necessity if you want your equipment in tip top shape for your classes.
Better Language Equipment for Better Learning Outcomes
Research has shown that children learning a new language from a young age become more creative, better at solving complex problems and usually score higher on standardised tests. With numerous research conducted in this field that suggest learning a new language enables that young person to pick up further languages much quicker as they understand structures of language much better.
If your classroom or hall is on the larger side of the scale then the Barth EDU & All-In-One range are far more suited. With the EDU range capable for use with crowds of 25-30 people they give a better sound for larger lessons. But if it's an even bigger audience, say an auditorium of 130-230 people then the All-In-One system or a school hall AV system is the one you'll want.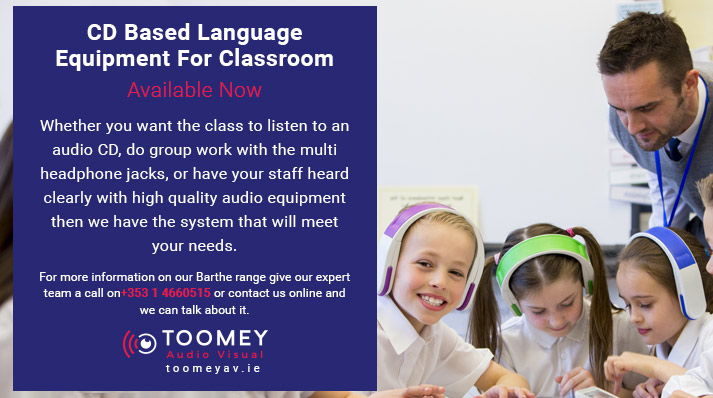 CD Based Language Equipment For Classroom – Available Now
Whether you want the class to listen to an audio CD, do group work with the multi headphone jacks, or have your staff heard clearly with high quality audio equipment then we have the system that will meet your needs. For more information on our Barthe range give our expert team a call on +353 1 4660515 or contact us online and we can talk about it.